Local, High Quality Services for Film to Digital
Our film transfer team digitizes more than five million feet of film every year. We specialize in all film reel formats and, unlike most services, can handle broken films, frayed reels, moldy footage or film with sound. We're also proud to be offering 2KHD transfer services. Our home movie conversion pricing is competitive since we do such a high volume. For most reels our pricing is lower than competitors even when they discount. We offer our best prices all the time, along with the peace of mind of a local film digitizing service. We stand by our work. This project is important. You should only have to do it once.
"Our ultimate goal is to make your best memories EverPresent in your life. Digitizing degrading photos and home movies is a necessary first step. Once your memories are safely digital, a world of searchable family archives and storytelling keepsakes are suddenly possible! We look forward to working with you."
Why Families & Institutions Nationwide Choose Us
Value: The size of our company allows us to provide more for less. Our digitizing is higher quality and better organized – and we offer an array of advanced services you won't find anywhere else. Enjoy a free consultation with our experts to guide you to the best scanning options.
Convenience: We offer Home and office pickups, more than 50 local stores and easy shipping options. And unlike other companies, we also handle photo albums and other keepsakes as is, and we embrace tedious work like transcribing written captions so you don't have to.
Trust: More than 50 million memories preserved, 30+ years experience, 80+ expert technicians. Alarmed, sprinklered, camera-monitored, US-based, high-tech lab. Advanced barcode tracking and email technology to keep you updated every step of the way.
3 easy ways to work with us:
HOME PICKUPS
Home pickups are offered throughout the Northeast.
MAIL ORDERS
We accept mail-in orders from all across the US. Easy ship kits are available.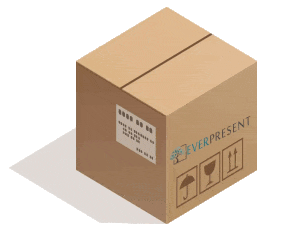 DROP OFFS
50+ satellite locations are available for convenient drop-off.