Photo Scanning and Video Transfer Services in Manchester, NH
LOCAL, NATIONALLY RECOGNIZED LEADER FOR DIGITIZING & ORGANIZING PHOTOS & VIDEOS
Everpresent | Manchester, NH | At Framers Market
1301 Elm St.
,
Manchester
,
NH
03101
603-819-5182
|

New Hampshire families trust EverPresent Manchester for convenient, trusted and local album & scrapbook scanning, video conversion services and more. Click here for directions to our Manchester location. We also offer in-home consultations to Bedford, Hooksett, Bow, and the surrounding area. For our full list of services, click here.

One of our New Hampshire drop-off locations is located at Framers Market in Downtown Manchester
Our team of expert technicians has experience in all formats. See them here working on projects for New Hampshire families, among others.
EverPresent is excited to bring professional photo & slide scanning, film reel conversion services and more to
Manchester, New Hampshire.
Bring your
8mm tapes
,
vintage scrapbooks
, and even your
3D stereo realist slides
to our location inside Framers Market, and the
professional framers on staff
will secure your collection of family memories in weatherproof containers. All of your items will be
digitized in EverPresent's high-tech production facility by trained and certified technicians.
When your project is done, you can pick your collection back up at our Manchester, New Hampshire location. You'll find Framers Market near
lots of great local spots in downtown Manchester
, including Steve's House Restaurant.
Call 603-819-5182 to book a time to stop by Framers Market with your collection.
100% of our work is done locally and hand delivered by our team
You'll enjoy meeting Christine, the owner! You can expect to spend about 5-10 minutes with her or her team at our Manchester, New Hampshire location.
If bringing your collection of film reels and picture frames to Manchester sounds like too much of a hassle, then let EverPresent come to you! We offer professional in-home consultations in Amherst, Concord, Nashua, Hollis, and all the surrounding towns in the area. A senior consultant will meet with you in the privacy of your own home, where they can help you sort through your photo and video collections. They're certified professional organizers with years of expertise in helping people enjoy their family memories again. You'll learn more about our slide scanning and VHS to DVD services so you can decide exactly how to preserve that precious collection. Your personal consultant will pack the photos and videos in secure cases and bring them personally to our local production headquarters. Get in touch with us to see if a convenient in-home consultation is right for you.

HOW IT WORKS
Another happy EverPresent client
"EverPresent and particularly Claire Odecki were of enormous help to me. For my husband's 80th birthday I wanted to present a video. Sensitive to my wish to be as involved as possible, Claire was patient, encouraging, and professional. A skilled artist, she is talented and competent. Without reservation and with enormous enthusiasm, I recommend EverPresent. Great product, delightful process. Am eager to repeat the experience. EverPresent is a real find."
Premium Digitizing Services
Trusted services we offer to local Families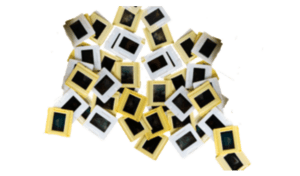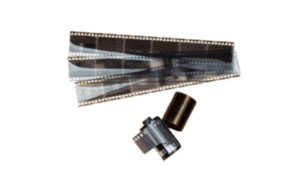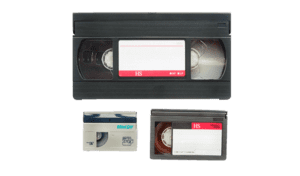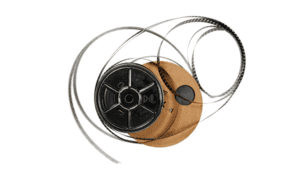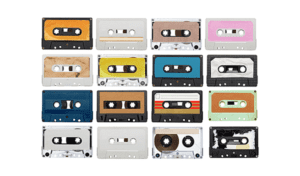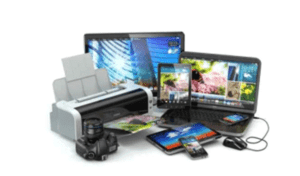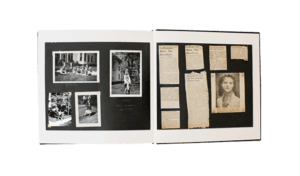 A Few Details
Most of our orders take three weeks to complete. A $30 service fee applies to all orders. This service fee provides for safe handling procedures including: intake, item coding, physical & digital storage, quality checks by senior technicians and packaging.
We can handle any format. If you don't see your format listed above, ask your consultant for details and pricing.
A recent EverPresent Project
"EverPresent's VHS to DVD conversion and slide scanning services are the best way to preserve your legacy and share it for generations to come. One of our clients sent us more than 40 boxes of magnetic photo albums, scrapbooks, 35mm slides, and picture frames that captured their family's story. We sorted through that daunting collection to find the best material for scanning and digitizing. Some of our favorite items featured the family's weddings, birthdays, and vacations, some dating back to the early 1900s!

After scanning a portion of the client's family archive, we interviewed family members and combined these interviews with the digital media files to put together a comprehensive family history. Our consultants and technicians used their expertise to cull through an overwhelming amount of content from both the scanning and interview sessions, finding the highlights from 100 years of family history so future generations can learn and appreciate their past."
Speak to a consultant today!
We look forward to working with New Hampshire families
603-819-5182
Useful Resources for our Manchester, New Hampshire Clients
1301 Elm St.
Manchester, New Hampshire 03101
Hours: ;
Owner: Christine
Framers Market in Downtown Manchester
From the North I-93 S (Hooksett/ Concord, NH)
Follow I-93 S
Keep left at the fork to continue on I-293 S/Everett Turnpike
Take exit 6 for Amoskeag St
Use the middle lane to turn slightly right onto Amoskeag St
Keep left to continue on W Salmon St
Turn right at the 1st cross street onto Elm St
Destination will be on the left
From the South via Everett Turnpike (Nashua, NH)
Follow Everett Turnpike Northbound
Merge onto I-293 N/Everett Turnpike
Take exit 6 for Amoskeag St toward Goffstown Rd
Use the middle lane to turn slightly right onto Amoskeag St
Keep left to continue on W Salmon St
Turn right at the 1st cross street onto Elm St
Destination will be on the left
Our Other New Hampshire Locations