EverPresent
Salem, New Hampshire
At Portrait Simple at The Mall at Rockingham Park
99 Rockingham Park Blvd.
,
Salem
,
NH
03079
603-435-2202
|

EverPresent Salem, NH is your convenient option for trusted and local photo scanning, video conversion services and more. Click here for directions to our Salem, NH location. We also offer in-home consultations to Windham, Pelham, Hampstead, Massachusetts towns like Andover, and the surrounding area. For our full list of services, click here.
Our Salem, NH drop-off location is located at Portrait Simple at The Mall at Rockingham Park.
Our dedicated technicians digitizing photos and videos.
Do you live in the Salem, NH area and want to
enjoy your old photos and videos again
? EverPresent's professional photo scanning and film reel to USB conversion services are now available through Portrait Simple in The Mall at Rockingham Park in Salem, NH. The
expert photographers on staff
are trained to secure your
35mm negatives
,
sticky photo albums
, and
film reels
in waterproof cases to keep your memories safe. Then your materials are driven to EverPresent's state-of-the-art production floor in Newton, MA. When your items have been digitized and your memories are stored on DVDs or USB drives,
your archive will be ready for pickup at the Portrait Simple studio
. This local drop-off point is located on the second level of The Mall at Rockingham Park, close to the Sears/Dick's entrance.
Call 603-435-2202 to book a time to stop by Portrait Simple at The Mall at Rockingham Park with your collection.
100% of our work is done locally and hand delivered by our team
You can expect to spend about 5-10 minutes with the team at our Salem, NH location. You may even meet Jessica, the manager!
In addition to our Salem, NH location, EverPresent proudly offers in-home consultations to Hampstead, Windham, and Massachusetts cities like Lawrence and Haverhill. This premium service is great if you're too busy to make it to our drop-off location in Salem, or if your collection of photo albums and framed portraits is too big to carry on your own. One of our senior consultants can set up a time to meet you in the privacy of your own home, where they can talk you through EverPresent's photo scanning and digitizing services. These in-home consultants are professional organizers with years of experience serving our clients – they'll help prepare your materials for scanning, and write up an estimate for the cost of the services you pick. Once your materials are packed in airtight bins, your personal consultant drives it all to our production office in Newton, MA. Even if you live out-of-state, your consultant will always be just a phone call away. Feel free to contact us for more details on an exclusive in-home consultation.

HOW IT WORKS
Another happy EverPresent client
"I have used EverPresent to convert my old VHS video tapes to DVD. The customer experience was excellent. The staff was friendly and helpful and the product was perfect. They make it convenient with local drop off and pick up to save the customers time. I would certainly recommend EverPresent to friends and family." – Lori J., Salem, NH
Premium Digitizing Services
Trusted services we offer to Salem, NH Families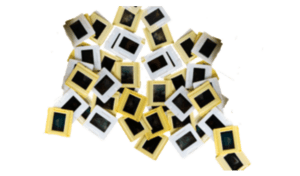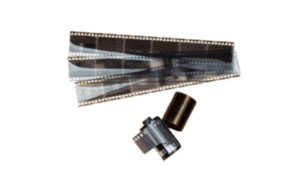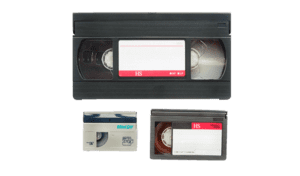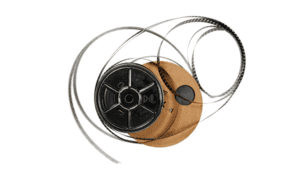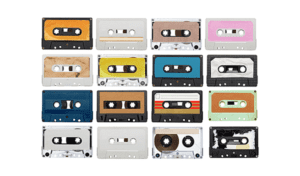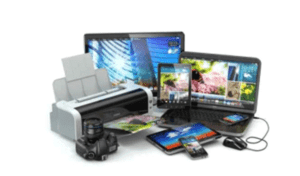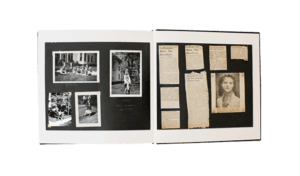 A Few Details
Most of our orders take three weeks to complete. A $30 service fee applies to all orders. This service fee provides for safe handling procedures including: intake, item coding, physical & digital storage, quality checks by senior technicians and packaging.
We can handle any format. If you don't see your format listed above, ask your consultant for details and pricing.
A recent EverPresent Project
"Can't figure out what to get your parents for their next anniversary? Our top-tier VHS to DVD and slide scanning services are perfect for making custom photobooks and slideshows that can be given as gifts. Instead of giving mom and dad another gift card, something that helps them relive the past can be one of the most touching keepsakes of all.

When two daughters had us make a slideshow as a Mother's Day present, we knew right away that their gift would be a success. These clients had spent years saving up for an overseas trip with their mother, and they brought us some breathtaking photos from their trip. We scanned and edited their pictures and placed them in a slideshow that was set to music. Imagine mom's surprise when our clients gave her a custom slideshow so she could enjoy their journey again!"
We want to hear from our Salem, NH clients!
603-435-2202
Useful Resources for our Salem, NH Clients
99 Rockingham Park Blvd.
Salem, NH 03079
Hours: ;
Manager: Jessica
Mall at Rockingham Park, 2nd level near Sears/Dick's
From the North via I-495 S/ I-93 N
Get onto I-495 S
Take exit 47 for MA-213 Loop Connector toward Methuen/Salem New Hampshire
Continue onto MA-213 W
Take exit 1B for Interstate 93 N toward Concord N.H.
Merge onto I-93 N
Use the right lane to take exit 1 for Rockingham Park Blvd toward NH-28/NH-38/Salem
Use the right lane to take the ramp to NWE Hampshire 38/Mall Rd/Pelham
Drive to NH-38
Destination on the left. Located on the 2nd level near Sears/Dick's entrance.
From the West and South via I-495/ I-95 N/ I-93 N
Merge onto I-95 N or I-495 N
Follow I-95 N or I-495 N to I-93N (Exit 40B from from 495 | Exit 37B from 95
Take exit 1 from I-93 N for Rockingham Park Blvd. in Salem
Drive to NH-38
Destination on the left. Located on the 2nd level near Sears/Dick's entrance.