EverPresent Pompton Plains, NJ
Premium, trusted & local services
NATIONALLY RECOGNIZED LEADER IN DIGITIZING & ORGANIZING PHOTOS & HOME MOVIES
EverPresent | Northwest New Jersey | At Framed Image in Pompton Plains, NJ

574 Newark Pompton Turnpike

,

Pompton Plains

,

NJ

07444

973-447-4180

|

Families trust EverPresent Northwest NJ digitize photos, scan slides, transfer video tapes and more. Click here for directions to our Pompton Plains, NJ location. We also offer in-home consultations to Kinnelon, Paterson, Ridgewood, Mahwah, and the surrounding areas. For our full list of services, click here.

Our Northwest NJ drop-off location is located at Framed Image in Pompton Plains, NJ.
Our expert technicians love digitizing photos and videos for families
Northwest New Jersey!
EverPresent proudly supplies your local area with its years of expertise in digitizing services like photo scanning and 8mm film reel transfers, audio cassette conversion and more.
These convenient, high-quality services are available through our partnership with Framed Image in Pompton Plains, NJ.
Do you have plastic bags full of
35mm negatives
? Stacks of
miniDV tapes
?
Vintage scrapbooks
in the basement? If so, you're in luck! Just take it all to Framed Image, where
the owner Rob or one of his custom framers can secure your materials
. Your precious memories and mementos will be sealed in waterproof bins and digitized in EverPresent's state-of-the-art production facility. When your order's complete,
it will be ready for pickup right where you left it
. You can find Framed Image in the Clock Tower Shopping Center, near Pompton Pharmacy and the PNC Bank.
Call 973-447-4180 to book a time to stop by the Framed Image with your collection.
100% of our work is done locally and hand delivered by our team
You can expect to spend about 5-10 minutes with Rob and the team at our Pompton Plains location.
Maybe you have a huge collection of home movies and photo albums, and you don't want to bring everything to our Pompton Plains, NJ location? That's why EverPresent offers in-home consultations that can be done in the comfort and privacy of your own kitchen (or office, or living room). These one-on-one visits are available for clients in Fairfield, Jefferson, Paramus, Lafayette Township, and the entire surrounding area. Our personal consultants are also certified organizers with deep knowledge of different items like 35mm negatives, VHS-C tapes, and Super 8 film reels. They'll help you sort through your collection, explain which photo scanning and video conversion services can best preserve your legacy, and then write up an estimate for the cost of your project. At the end of your in-home consultation, your materials will be packed in airtight bins that can be safely taken to our state-of-the-art production facility. You can even ask your consultant for recommendations on how to tell your family story once your memories are digital. Our custom design services cover everything from video editing to custom websites.

HOW IT WORKS for New Jersey
Another happy EverPresent client
"Just a note to tell you that the video was a huge success! My mother watched intently, and our relatives all commented on how much they enjoyed it. Not only did everyone comment that it was very well put together, but told us that it was "touching," "a tear-jerker," and a "lovely tribute" to my mother. Many thanks to you and the staff at EverPresent for your dedication to our project. We are grateful for your help and know that the video will have a long life of its own!" – Cheryl L.
Premium Digitizing Services
Trusted services we offer to New Jersey Families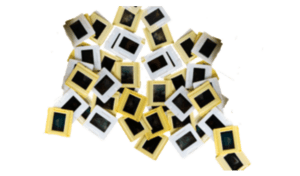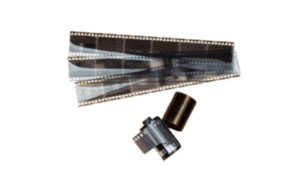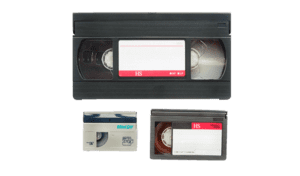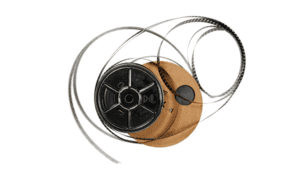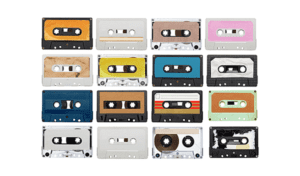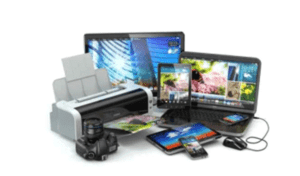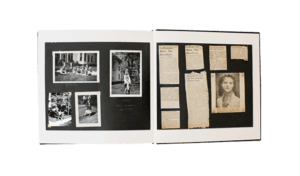 A Few Details
Most of our New Jersey orders take three weeks to complete. A $30 service fee applies to all orders. This service fee provides for safe handling procedures including: intake, item coding, physical & digital storage, quality checks by senior technicians and packaging.
We can handle any format. If you don't see your format listed above, ask your consultant for details and pricing.
A recent EverPresent Project
"After scanning your slides and transferring those old VHS tapes to USB flash drives, EverPresent can make your family's digital archive come to life with our slideshows, digital organizing, and photobooks. Some clients love our work so much that they select all three of these services! One of our frequent fliers had us transform her loose photos, sleeved and sticky photo albums, and DVDs into a custom digital archive that we've turned into a photobook and multiple slideshows. We also added digital organizing tools to the archive so she can search by dates, names, and keywords to find specific photos in seconds.

This client had us make two nostalgic and upbeat slideshows for her children's graduation parties, and a third one with an island theme for her son's 18th birthday party. She handpicked the music to be included in all of these slideshows, and even gave us different text and captions to add to the slides. Our slideshow service made these milestones extra special by giving the client's family and friends a glimpse of her children's lives through the years."
This project is important, speak to a person today
We'd be honored to work with you
Useful Resources for our Northwest New Jersey Clients
574 Newark Pompton Turnpike
Pompton Plains, NJ 07444
Hours:
Owner: Rob
Complex in back of Pompton Pharmacy
From the West via NJ-23 S (Franklin, NJ and Ogdensburg, NJ area)
Merge onto NJ-23 S
Use the 2nd from right lane to stay on NJ-23 S
Slight right onto Newark Pompton Turnpike
Destination will be on the left, the complex in back of Pompton Pharmacy
From the Lincoln Park, NJ area
Turn onto Comly Road from your location
Left onto Ryerson Road
Continue onto Lincoln Park Road
Slight right to stay on Lincoln Park Road
Turn left onto Newark Pompton Turnpike
Destination will be on the right, the complex in back of Pompton Pharmacy
Our Other New Jersey Locations