Middletown, NY Photo Scanning & Video Transfer Specialists
EverPresent Middletown | At Mainframe
513 E Main St, Middletown, NY 10940
COMING SOON
EverPresent serves families in Middletown who want their aging photos and home movies expertly digitized. We specialize in everything from scanning delicate photo albums, letters and negatives to transferring VHS tapes to DVDs and USBs. We also offer a suite of custom design services such as slideshows, photo books and edited videos. Simply drop off your project at our partner store, Mainframe and an EverPresent driver will transport it to our state-of-the-art lab. We make it safe and easy to preserve your memories!

"Our ultimate goal is to make your best memories EverPresent in your life. Digitizing degrading photos and home movies is a necessary first step. Once your memories are safely digital, a world of searchable family archives and storytelling keepsakes are suddenly possible! We look forward to working with you."
Why Middletown Families & Institutions
Nationwide Choose Us
Value: The size of our company allows us to provide more for less. Our digitizing is higher quality and better organized – and we offer an array of advanced services you won't find anywhere else. Our pricing is transparent and always includes 60 days of free digital downloads and sharing.
Convenience: Home and office pickups, over 50 local stores and easy shipping options. And unlike other companies, we embrace tedious work like transcribing written labels into your USB filenames and DVD labels so you don't have to.
Trust: Over 50 million memories preserved, 30+ years experience, 80+ expert technicians. Alarmed, sprinklered, camera-monitored, US-based, high-tech lab. Advanced barcode tracking and email technology to keep you updated.
Respect: No upfront payments and no rushed decisions. Deciding whether to proceed with broken tapes, or upgrade to ProResHQ archival files or restorative tape incubation can have a real budget impact.  That's why we include a free consultation after we've reviewed your materials to assure you pick the right options at the right price to suit your needs.
All of our digitizing services are available in Middletown, NY
3 easy ways to work with us:
HOME PICKUPS
Too many boxes to bring to your local store? Home pickups are offered throughout the Northeast.
MAIL ORDERS
Is your local post office easier and closer than your local store? We accept mail-in orders from all across the US.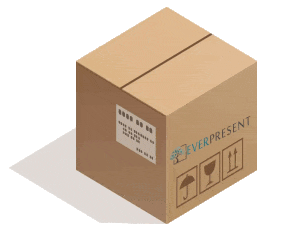 DROP OFFS
50+ satellite locations are available for convenient drop-off. See which location is the closest to your home.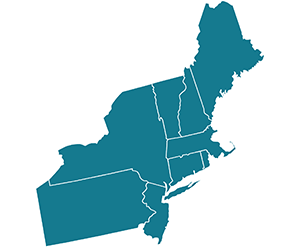 EverPresent is nationally recognized as a leader in this field
Middletown Home Pickup Details
Who better to help preserve your family memories than certified organizers and client service rock stars? EverPresent's consultants check both of those boxes, and they've seen any media format that you could possibly have in your home. If you keep family memories in a large, multi-generational videotape and slide film archive, or you simply don't have time to stop by our Middletown partner store, we can schedule a home or office pick-up and come right to you. After your project arrives at our headquarters you'll get a call from your consultant to walk through your project in detail to ensure you understand everything about our process and options.

Middletown, NY Directions
Our home pickups are offered throughout Montgomery, Warwick, Chester, Monroe and the surrounding towns.
513 E Main St, Middletown, NY 10940
866-363-3351

Useful Middletown, NY Resources
Our Middletown, NY drop-off location is located inside of Mainframe.
Our Other New York Locations
Learn more about our New York digitizing services.