EverPresent
Metro West
At Portrait Simple in The Natick Mall
1245 Worcester St
,
Natick
,
MA
01760
508-470-4280
|

EverPresent Metro West is your convenient option for trusted and local photo scanning, video conversion services and more. Click here for directions to our Metro West location. We also offer in-home consultations to Natick, Framingham, Dover-Sherborn, Wayland and the surrounding area. For our full list of services, click here.
Our Metro West drop-off location is located inside the Natick Mall.
Our dedidated technicians digitizing photos and videos.
EverPresent proudly offers top-tier photo & slide scanning and video conversion services with a convenient drop-off at Portrait Simple in the Natick Mall.
This professional photography studio opened in 2003 and is located near Macy's on the mall's Upper Level. Their expert team of photographers will meet with our Metro West clients to help secure their home movies and photos to be digitized and organized.
Call 508-470-4280 to book a time to stop by the Natick Mall with your collection.
100% of our work is done locally and hand delivered by our team
You can expect to spend about 10 minutes with the team at our Natick location, you may even meet Teresa, the manager!
In addition to our local partnership, we are proud to offer in-home consultations in the Metro west area including Natick, Framingham, Dover-Sherborn, Wayland and beyond. If you have a large, multi-format collection that spans generations you may not want to bring all that to our local drop-off in the Natick mall. Our senior consultants are certified organizers and experts in our most common services like film reel transfers, rare formats like stereo slides and our specialty services like album & scrapbook scanning. They can advise you on how to organize your collection before scanning and even do a detailed estimate from the comfort of your home. They'll transport your materials in our weather-proof, sealed containers to our local production headquarters in Newton, MA. If you have questions about an in-home consultation, please ask us!

HOW IT WORKS
Another happy EverPresent client
"There were 3 Super 8mm films I made in college that were just sitting in my closet for over 8 years. I thought they were going to slowly deteriorate until they were no longer watchable. I researched some online companies that required you to send your film to them in order to get it converted to digital. I didn't feel comfortable shipping out the sole copies of my film to some place I had not and would not, ever step foot into. Not to mention, they were all rather costly. I highly recommend that anyone interested in converting old media to new media check out EverPresent!"
Premium Digitizing Services
Trusted services we offer to Metro West Families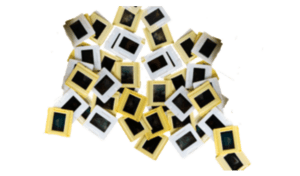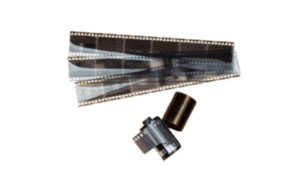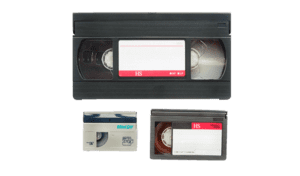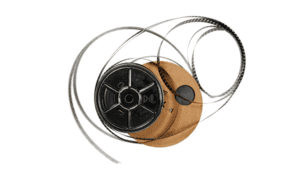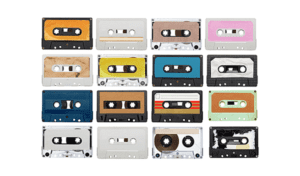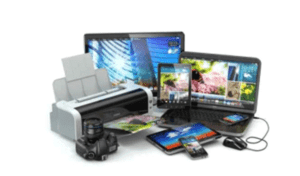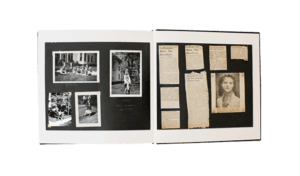 A Few Details
Most of our orders take three weeks to complete. A $30 service fee applies to all orders. This service fee provides for safe handling procedures including: intake, item coding, physical & digital storage, quality checks by senior technicians and packaging.
We can handle any format. If you don't see your format listed above, ask your consultant for details and pricing.
A recent EverPresent Project
"At EverPresent, we know that each job we do is just as unique as you. Our knowledge of different media formats and range of custom products help us personalize every client's order and tell their story. In one of our most complex projects to date, we created an advanced digital archive for the owner of a national restaurant chain who's had an exciting life and career. We scanned his medium format negatives to digital, transferred miniDVs to DVD and digital, and he asked us to scan 35mm slides to digital, along with thousands of photos and documents that filled dozens of large weatherproof bins. EverPresent used professional photo scanning and video transfer techniques to condense that vast collection into a convenient, shareable archive for him and his family.

That client also took advantage of our custom slideshow designers and digital organizing services to make his memories shine. One of our experienced technicians created a 15-minute slideshow of roughly 200 images to be played at a Bat Mitzvah for the client's daughter. Our digital organizing team added searchable keyword and face-tagging features to make it easier for the client to navigate and enjoy his digital archive. Now he'll always be able to find the photos he needs and easily add new photos to his organized library."
We want to hear from our Metro West clients!
508-470-4280
Useful Resources for our Metro West Clients
1245 Worcester St
Natick , MA 01760
Hours: ;
Manager: Teresa
Located on the upper level near Build-a-Bear
From Worcester via I-90 E
Head east on I-90
Take exit 13 to merge onto MA-30 E/Cochituate Rd toward Natick
Merge onto MA-30 E/Cochituate Rd
Use the right 2 lanes to turn right onto Speen St
Slight left toward MA-9 E (signs for MA-9 E/Boston)
Slight right onto MA-9 E
Exit onto MA-27 N
Take the Massachusetts 9 W ramp to Framingham/Worcester
Merge onto MA-9 W/Worcester St
Destination on the right. Located on the upper level near Build-A-Bear.
From Marlborough via MA-9 E
Head south on MA-85
Keep left to continue on Framingham Rd
Continue onto MA-30 E
Continue straight onto Pleasant Street Connector
Turn right onto Crossing Blvd
Turn left to merge onto MA-9 E/Boston Worcester Turnpike/Worcester Rd
Exit onto MA-27 N
Take the Massachusetts 9 W ramp to Framingham/Worcester
Merge onto MA-9 W/Worcester St
Destination on the right. Located on the upper level near Build-A-Bear.