EverPresent
Western Massachusetts
At R. Michelson Galleries in Downtown Northampton, MA
132 Main St
,
Northampton
,
MA
01060
413-853-3264
|

EverPresent Western Massachusetts is your convenient option for trusted and local photo scanning, video conversion services and more. Click here for directions to our Western Massachusetts location. We also offer in-home consultations to Springfield, Westfield, Hadley, Deerfield, and the surrounding area. For our full list of services, click here.
Our Western Massachusetts drop-off location is located inside of R. Michelson Galleries.
Our dedicated technicians digitizing photos and videos.
Attention, Noho!
EverPresent supplies Western Massachusetts with professional photo scanning and VHS to DVD transfers at R. Michelson Galleries in downtown Northampton
, just a two-minute walk from Herrell's Ice Cream. Michelson's professional framers secure your old
home movies
and
photo prints
so
EverPresent can convert them to beautiful digital files for easy sharing via Mac and PC
. EverPresent is thrilled to offer quality, convenient digitizing solutions to Western Massachusetts through this partnership.
Call 413-853-3264 to book a time to stop by R. Michelson Galleries with your collection.
100% of our work is done locally and hand delivered by our team
You can expect to spend about 5-10 minutes with the team at our Northampton location. You may even meet Paul, the manager!
Our convenient solutions go beyond this local partnership, too. EverPresent happily offers in-home consultations throughout Western Massachusetts. We cover areas including Springfield, Chicopee, Amherst, Greenfield, Pittsfield, and all of their surrounding communities. We'll even come see you in Brattleboro, VT! If your family archive fills an entire attic, it might not make sense to drop it all off in downtown Northampton. Our in-home appointments are done by senior consultants with years of insight into our services. From common tasks like scanning 35mm slides, to more specialized projects like converting bins of miniDV tapes into a digital highlight reel, our in-home consultants will guide you through the process in the comfort of your own home. And because they're certified organizers, they can tell you exactly how to sort and select your media to make the digital archive of your dreams. Our consultants will also provide in-depth estimates before securing your materials in weatherproof bins and taking them to our production headquarters in Newton, MA. Ask about our in-home consultations if you'd like to learn more. We'd love to hear from you!

HOW IT WORKS
Another happy EverPresent client
Premium Digitizing Services
Trusted services we offer to Western Massachusetts Families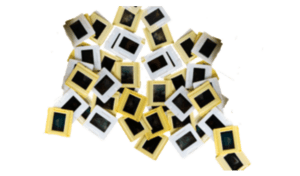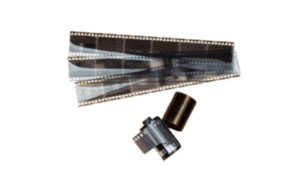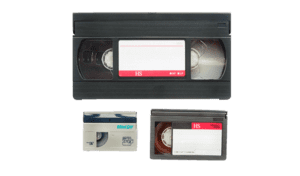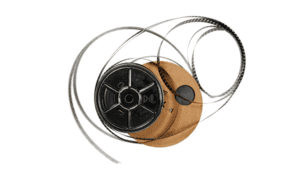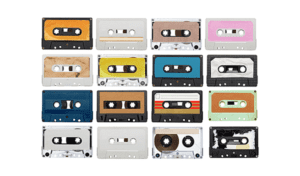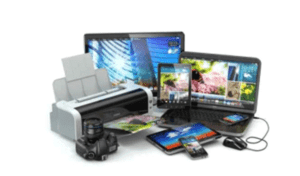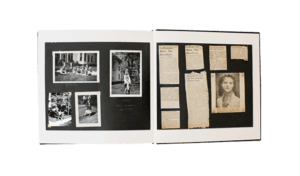 A Few Details
Most of our orders take three weeks to complete. A $30 service fee applies to all orders. This service fee provides for safe handling procedures including: intake, item coding, physical & digital storage, quality checks by senior technicians and packaging.
We can handle any format. If you don't see your format listed above, ask your consultant for details and pricing.
A recent EverPresent Project
"Lots of EverPresent clients bring prints, photo albums, and VHS tapes from their personal family archives to be digitized and transferred to DVDs or USB drives. Sometimes, they take a more creative approach and commission our specialty services to help them make unique media presentations for gifts and special events. We helped one of these clients make an informative custom slideshow for a historical society in Western Massachusetts.

EverPresent specialists are happy to walk our clients through the production process and offer creative insight, but this particular client already knew exactly what he wanted — he just needed help putting the pieces together. He sent us 35mm slides that featured local buildings and landmarks, along with an audio cassette tape of his own narration to accompany the slideshow.

We scanned those slides, put them in the order he requested, added transitions, and adjusted the playback time of each image to keep the slideshow in sync with his narration. The end result was an original multimedia presentation that could be used to promote the client's beloved historical society and tell the story behind the surrounding area."
We want to hear from our Western Massachusetts clients!
413-853-3264
Useful Resources for our Western Massachusetts Clients
132 Main St
Northampton, MA 01060
Hours: ; ;
Manager: Paul
Located in Downtown Northampton, Across the River from Amherst, MA
From the North via I-91 S (Westfield, MA; Brattleboro, VT)
Get onto I-91 S
Take exit 20 to merge onto MA-10 S/US-5 S/N King St toward MA-9/Northampton/Hadley
Turn right onto Main St
Destination will be on the left
From the South via I-91 N (Springfield, MA)
Get onto I-91 N
Keep left at the fork to stay on I-91 N, follow signs for Interstate 91 N/Greenfield
Take exit 18 for US-5 toward Northampton Center
Turn left onto US-5 N/Mt Tom Rd (signs for Northampton Center/Smith College)
Turn left onto Main St
Destination will be on the left