EverPresent
Trusted Boston Area Family Memories Company
LOCALLY TRUSTED, NATIONALLY RECOGNIZED IN DIGITIZING & ORGANIZING PHOTOS & VIDEOS
Boston Area Flagship Store
1024 Chestnut St, Newton, MA 02464
617-505-1132 | ;

EverPresents Boston Area Flagship store in Newton, MA has been the convenient and trusted option for local photo scanning, album & scrapbook scanning, video conversion services, film reel transfers and more for years. Click here for directions to our Newton, MA location. We also offer in-home consultations throughout New England and the Tri-State area. Work with our expert consultants from the privacy and comfort of your own home. For our full list of services, click here.
Our Newton, MA headquarters is located in historic Newton Upper Falls
EverPresent technicians work out of our high-tech facility, also in Newton Upper Falls
EverPresent first opened its doors five years ago to help families preserve the past through photo scanning, video conversion, photo organizing, custom family history books and edited videos.
Our team of over 50 dedicated technicians, organizers, and designers has digitized millions of photos and videos.
From start to finish we offer tailored solutions for every type of project in the Boston area. That's why our consultants will come to homes in the Boston area and beyond for pick-ups and full in-home consultations for large or complicated projects. We're the only scanning service offering transcription of written captions, and we developed a one-of-a-kind service to tackle out-of-control digital photo collections that we've launched nationwide. We innovate our services every year and at EverPresent, we take pride in our unique approaches to important family projects.
Call 617-505-1132 to book a time to stop by our Boston area headquarters with your collection.
100% of our work is done locally by expertly trained technicians
Our media viewing station is a feature only available at our Boston area flagship where many different formats can be viewed from 16mm and 8mm film reels to VHS, VHS-c, 8mm and mini dv video tapes to light boxes for slides and space for photos
Our in-home consultations with senior consultants offer an unparalled level of convenience in the comfort and privacy of your home. We started as a small store, looking our clients in the eye to earn their trust and we know this project is important. Whether you have a collection of loose photos in sleeved or magnetic albums; vintage scrapbooks; vinyl records; reel-to-reel audio or a stack of VHS tapes – we've seen it all and know every family is different. Your consultant can talk you through our digitizing and custom design services, help you sort through your family archive, give you wise counsel, and provide an estimate for the options you choose. To learn more about an exclusive in-home consultation, give us a call!

HOW IT WORKS
Another happy EverPresent client
"I had such a terrific experience using EverPresent. I gathered all my parents photos and slides, and EverPresent thoughtfully and carefully digitized and organized all images faster and more logically than anyone in my family could have hoped to do individually. It was something I was scared to do for years – to hand someone all of our images at one time. This was a gift for my parents, but will really be for all of their kids/grandkids as we finally have digitized copies of every family photo & slide saved on multiple USB drives for safe keeping. It was a great investment using a trusted company." – Meghan C., Boston
Premium Digitizing Services
Trusted services we offer to boston area Families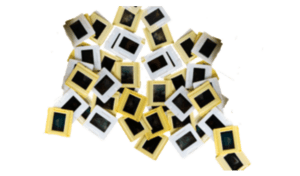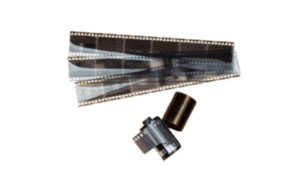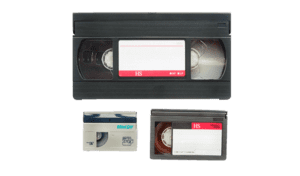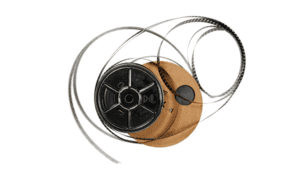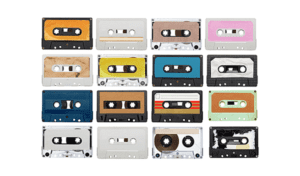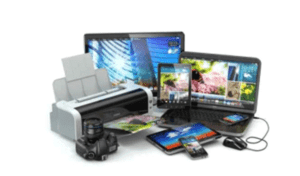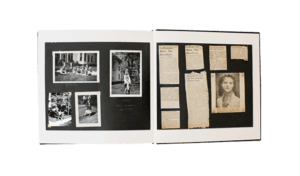 A Few Details
Most of our orders take three weeks to complete. A $30 service fee applies to all orders. This service fee provides for safe handling procedures including: intake, item coding, physical & digital storage, quality checks by senior technicians and packaging.
We can handle any format. If you don't see your format listed above, ask your consultant for details and pricing.
A recent EverPresent Project
"Our slide scanning and VHS to DVD services can be enhanced with premium design projects like photobooks, digital organizing, and slideshows. These options help condense large collections into something more manageable, and they're great for sharing your memories with family and friends. Many of our clients keep sending us more photos and home movies to add into the digital libraries that we've already created for them!

One client is building a digital archive of their family history, including their parents, their marriage, and their children's milestones. They had us scan loose photos and albums, convert dozens of video tapes into digital files, and even retrieve more memories from their old computers' hard drives. We've edited home videos according to the client's own detailed instructions, and designed a breathtaking custom slideshow to be played at a family wedding. This client has given us continued access to their files online, so we can keep adding new digital files to their collection as they send us more media."
We look forward to working with you
on this important project
617-505-1132
Useful Resources for our Boston area Clients
EverPresent Boston Area Flagship
How to Find Us
From the North via 1-93 S
Get onto 1-93 S toward Methuen/Boston
Merge onto I-95 S/MA-128 S/Yankee Division Hwy S via EXIT 37B toward Waltham.
Merge onto MA-9 E/Worcester St via EXIT 20A toward Brookline/Boston.
Keep right at the fork to go on MA-9/Boylston St.
Take the 1st right onto Ellis St.
Take the 1st right onto Chestnut St.
1024 CHESTNUT ST is on the left.
From the South via MA-3 N
Get onto MA-3 N
Take the I-93 S exit, EXIT 20A, on the left toward I-95/Canton.
Merge onto US-1 S.
Stay straight to go onto I-95 N/MA-128 N/Yankee Division Hwy N.
Merge onto MA-9 E/Worcester St via EXIT 20A toward Brookline/Boston
Keep right at the fork to go on MA-9/Boylston St.
Take the 1st right onto Ellis St.
Take the 1st right onto Chestnut St.
1024 CHESTNUT ST is on the left.