EverPresent
Northborough, MA
At Gastonart & Frame in Northborough, MA
58 West Main St
,
Northborough
,
MA
01532
508-658-9218
|

EverPresent Northborough, MA is your convenient option for trusted and local photo scanning, video conversion services and more. Click here for directions to our Northborough, MA location. We also offer in-home consultations to Fitchburg, Leominster, Gardner, Marlborough, and the surrounding area. For our full list of services, click here.
Our Northborough, MA drop-off location is located inside of Gastonart & Frame.
Our dedicated technicians digitizing photos and videos.
EverPresent brings decades of expertise in photo scanning and video digitizing to Gastonart & Frame in Northborough, MA
. Their certified professional framers will carefully secure your photos and videos, including
35mm negatives
and
VHS-C tapes
, in waterproof bins. Gastonart then sends these items to EverPresent, where
we digitize and transfer
your
photos
and
VHS tapes
to DVD and USB drives. We are beyond proud of this partnership, which
brings our cutting-edge services to local communities
in Northborough and Central Massachusetts. The shop is located in Northborough's town center, near Boost Fitness and Hillside Grille.
Call 508-658-9218 to book a time to stop by Gastonart & Frame with your collection.
100% of our work is done locally and hand delivered by our team
You can expect to spend about 5-10 minutes with the team at our Northborough location. You may even meet John, the owner!
In addition to our local drop-off partnerships in Northborough and Shrewsbury, our in-home consultants love to make house calls in Rutland, Clinton, Lancaster, and other Central Massachusetts communities. Many people's photo and home movie collections capture generations of memories, usually on several different formats like VHS tapes and 120mm slides. If you don't have the time to drive to Gastonart – or maybe that vintage scrapbook collection won't fit in your backseat – the convenience and comfort of our in-home appointments can't be beat. Our senior consultants can listen to your needs, guide you through our photo scanning and video transfer techniques, and explain the full range of services you can choose from. Next, the consultants seal your film reels and photos in weatherproof bins and transport everything to EverPresent's production office in Newton, MA for digitizing. From the time they leave your home until you get your materials back, your personal consultant is just a phone call away. If you have questions about our convenient in-home consultations, please don't hesitate to contact us.

HOW IT WORKS
Another happy EverPresent client
Premium Digitizing Services
Trusted services we offer to Northborough, MA Families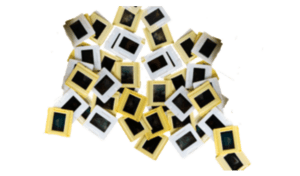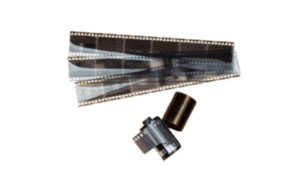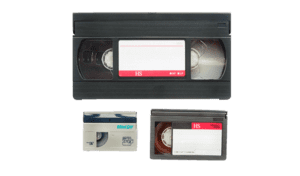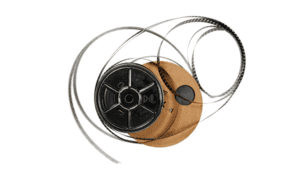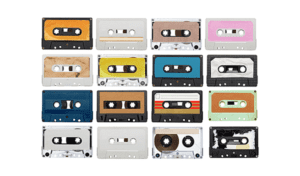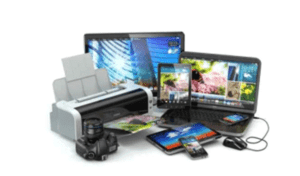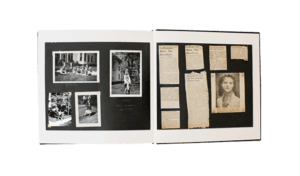 A Few Details
Most of our orders take three weeks to complete. A $30 service fee applies to all orders. This service fee provides for safe handling procedures including: intake, item coding, physical & digital storage, quality checks by senior technicians and packaging.
We can handle any format. If you don't see your format listed above, ask your consultant for details and pricing.
A recent EverPresent Project
"EverPresent handles jobs of all sizes and media types, from bins of VHS-c tapes, to a handful of medium format negatives. But when we work on larger jobs, it's exciting to see families grow through the years and across generations. One of our second-generation clients enjoyed her parents' digital archive so much that she came to us for one, too!

The project started by transferring miniDVs, DVDs, and VHS tapes from the client's wedding to an external hard drive. Then we started scanning her photo albums, 35mm slides, and children's artwork. As her digital archive grew, the client asked for some of our specialty services to make her memories shine.

We've applied digital organizing features like searchable keywords to the client's archive. These tools make it easy for her to search and sort through photos and videos based on different time periods, each of her children's names, and family vacations. This client also had us make multiple slideshows: she gave one to her father as a gift, and she played another one after her daughter's 8th-grade graduation so the whole family could watch her become a young woman. These specialty services transformed her collection of photos and home movies into unique, shareable gifts and creative presentations."
We want to hear from our Northborough, MA clients!
508-658-9218
Useful Resources for our Northborough, MA Clients
58 West Main St
Northborough, MA 01532
Hours: ;
Owner: John
Located in Gastonart & Frame, right in the Northborough town center.
From Downtown Worcester, MA via I – 290 N
Head north on Main St toward Front St
Turn right onto Martin Luther King Jr Blvd
Continue onto E Central St
Sharp left onto Mulberry St
Take the ramp on the left onto I-290 E
Take exit 24 to merge onto Church St toward Northboro/Boylston
Merge onto Church St (signs for Northboro/Westboro)
Turn right onto W Main St
Destination will be on the right, just before Dunkin' Donuts
From the North via I-90 190 S (Fitchburg, Leominster MA)
Head East on MA-2 E
Keep right to continue on I-190 S, follow signs for Leominster/Worcester
Use the left lane to take the exit toward Shrewsbury/Marlboro
Merge onto I-290 E
Take exit 24 to merge onto Church St toward Northboro/Boylston
Merge onto Church St (signs for Northboro/Westboro)
Turn right onto W Main St
Destination will be on the right, just before Dunkin' Donuts