EverPresent Providence, RI
Your Memories – Safe & Sharable
TRUSTED & RECOGNIZED NATIONALLY FOR PREMIUM DIGITIZING & ORGANIZING SERVICES
EverPresent | North Providence, RI | At Providence Picture Frame and Dryden Gallery
1350 Mineral Spring Avenue
,
North Providence
,
RI
02904
401-491-3368
|

Visit EverPresent Providence, RI for trusted and local slide scanning, album scanning, video conversion services and more. Click here for directions to our Providence, RI location. We also offer in-home consultations to Newport, Woonsocket, Narragansett, Westerly, and the surrounding area. For our full list of services, click here.

Our Providence, RI drop-off location is located at Providence Picture Frame and Dryden Gallery.
Our dedicated technicians digitizing photos and videos in our high-tech production facility.
EverPresent is proud to supply top-shelf film reel conversion and photo scanning services to Providence, RI
and the surrounding area through Providence Picture Frame & Dryden Gallery. If you have bags of
loose photos
, boxes of
audio reels
, or stacks of
vhs tapes
,
you can get them digitized
through our local drop-off spot in Providence. Just bring your collection to Providence Picture Frame, and
one of the experts on staff can secure your order
. They'll place everything in weatherproof bins to keep your memories safe while being digitized in our local production headquarters. You'll find Providence Picture Frame & Dryden Gallery just around the corner from Sedna Seafoods and across the street from Benny's.
Call 401-491-3368 to book a time to stop by Providence Picture Frame and Dryden Gallery with your collection.
100% of our work is done locally and hand delivered by our team
Meet Geoff, the owner, and his team when you drop off your materials!
If you don't have time to visit our drop-off location in Providence, our in-home consultations are designed to cater to your busy lifestyle and schedule. This convenient service is available in Warwick, Newport, and surrounding areas. Our senior consultants have an in-depth knowledge of our scanning and editing services. They've also garnered years of experience working with different media formats, including vintage scrapbooks, medium format slides, audio cassettes, and 8mm video tapes. What's more, our in-home consultants are certified organizers who can estimate the cost of your project, help you sort through the raw materials in your collection, and provide valuable guidance on which of our services can make your memories shine. Your consultant will pack your items in plastic containers and personally deliver them to our production facility for digitizing. Please give us a call if you'd like a professional in-home consultation in the comfort of your own living room.

HOW IT WORKS
Another happy EverPresent client
"Wonderful timely service. AAA+ work. Price was amazing. This company took large 25 X 32 and five 50 year old 11 X 14 fraternity photos and restored them digitally so that they looked like new. The print quality perfect and was able to take out all the imperfections. Alex Judge responded to me with excellent communication. Outstanding company highly recommended. Frank from University of Rhode Island." – Frank D., Providence, RI
Premium Conversion Services
Trusted services we offer to Rhode Island Families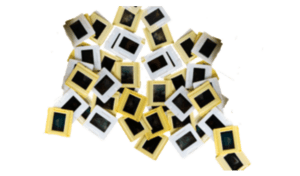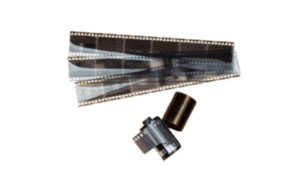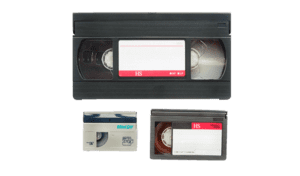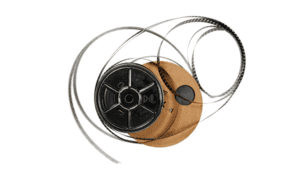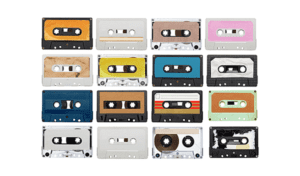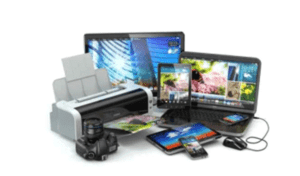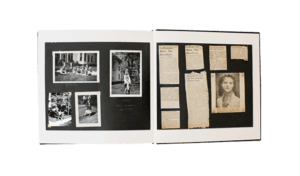 A Few Details
Most of our orders take three weeks to complete. A $30 service fee applies to all orders. This service fee provides for safe handling procedures including: intake, item coding, physical & digital storage, quality checks by senior technicians and packaging.
We can handle any format. If you don't see your format listed above, ask your consultant for details and pricing.
A recent EverPresent Project
"We handle projects of every size, most of which contain multiple types of media like 126 format slides and VHS tapes. Sometimes we see clients with home video collections that are too large to enjoy in just one sitting. EverPresent is happy to convert all of your video to DVDs and USB drives, but some clients also opt for our video editing service to streamline their video collection into something more manageable.

One such client came to us with about 100 film reels and a handful of audio reels. Had we unrolled every reel, it would have added up to 4500 feet of film from start to finish! We took his home recordings of family birthday parties, Christmas get-togethers, and out-of-state vacations, then turned them into digital files that can be shared online and viewed on Macs and PCs. Then our talented video editors searched through hours of the client's footage to make a highlight reel of these priceless memories. The client's digital video archive was then placed on an external hard drive large enough to hold all of those files, and we made roughly 20 copies of that hard drive so the client could send them to his family members as Christmas gifts."
We look forward to helping Rhode Island families
with their memories! Talk to us today
401-491-3368
Useful Resources for our Providence, RI Clients
27 Dryden Lane
Providence, RI 02904
Hours:
Owner: Geoff Gaunt
Providence Picture Frame & Dryden Gallery, right next to Benny's in Providence, RI
From the South via I-95 N (Cranston and Warwick, RI)
Head North on I-95 N
Take exit 24 for Branch Ave
Turn right onto Branch Ave
Turn right onto Dryden Ln
Destination will be on the right, entrance is across from Benny's
From the South via I-195 W (Newport, Portsmouth,RI)
Follow Rte 114/ West Main Rd
Use the right 2 lanes to take the RI-24 N ramp to I-195/Fall River/Providence
Continue onto RI-24 N
Continue onto MA-24 N
Use the left lane to take exit 3 for Interstate 195 W toward Providence R.I.
Merge onto I-195 W
Use the 2nd from the right lane to continue on US-6 W
Use the left lane to merge onto I-95 N/US-6 W
Keep left to stay on I-95 N
Take exit 24 for Branch Ave
Turn right onto Branch Ave
Turn right onto Dryden Ln
Destination will be on the right, entrance is across from Benny's
Our Other Massachusetts Locations