The Photo Scanning, Organizing, & Digitizing Video experts in Nyack, New York
This location is temporarily closed
Please visit one of our other 3 convenient locations in the area. Hawthorne, NY, Waldwick, NJ, or Pompton Plains, NJ. We also accept orders by Mail and provide in home consultationsfor large or complex projects.
EverPresent | Nyack, New York | At Frames & Art by Simon

EverPresent Nyack, NY is New Yorks trusted option for local photo scanning, video conversion services and more. Click here for directions to our Nyack, NY location. We also offer in-home consultations to the surrounding areas including New City, Stony Point, Tompkins Cove, and Pomona. For our full list of services, click here.

Our Nyack, NY drop-off location is located at Frames & Art by Simon in Nyack, NY
Our trained technicians are experts in a variety of formats and processes.
Nyack knows art, and EverPresent knows how to
make it last a lifetime
. In addition to our oversized photos and art scanning, we offer cutting-edge VHS to DVD and negative scanning services to people
in and around Nyack
through Frames & Art by Simon. No matter the size and contents of your family photo and video collection,
we can digitize and preserve it all
! Just take your
photo albums
,
35mm slide carousels
,
8mm tapes
, and any other cherished memories to Frames & Art by Simon. A representative will seal your priceless media in airtight containers that can then be at
EverPresents state-of-the-art production floor
. Our Nyack dropoff location is on South Broadway near the YMCA, just blocks away from The Local Tap House of Nyack.
Call 845-977-0314 to book a time to stop by Frames & Art by Simon with your collection.
100% of our work is done locally and hand delivered by our team
You can expect to spend about 5-10 minutes with the team at our Nyack, New York location. You'll really like Simon, the owner!
If your stash of film reels and photos is too heavy to carry or too big to fit in the back of your car, let EverPresent come to you! We proudly offer in-home consultations in Nanuet, Spring Valley, Montebello, Haverstraw, and other local communities nearby. One of our senior consultants will visit your home at a time that's convenient for you. They'll use their certified organizing skills to help sort through your collection, talk you through the process of scanning photos and converting VHS tapes into DVDs or USBs, and give you a detailed estimate based on your materials and the services you select. It doesn't matter if you have a small box of 35mm negatives or a cedar chest crammed full of 8mm film. Our consultants have seen it all, and they'll treat your family archive with the care and respect it deserves. If the convenience of an in-home consultation is the perfect thing solution for your busy lifestyle, call us today to learn more!

HOW IT WORKS
Another happy EverPresent client
"I gave Jane and her team at EverPresent only a few weeks to create a 'That 70's Show' flashback video staring my family. We had a family reunion on Cape Cod in early August and the 14 minute production was the highlight of the entire week. Jane combined video clips with photos and some 'one hit wonders' music from the 70's to create a video that rocked the house. We laughed all week long. We made watching the video a nightly event after our meals. It was clear that Jane invested a lot of time figuring out how to match the music with the visual content to reflect our family dymanic. My expectations were exceeded in a big way. The EverPresent team are Pros at getting things done and making it look easy in the process. I gave a 5 star rating only because there are no more to give. If there were more I'd give more. Thanks Jane!!!" – Mark, Acton, MA
Premium Digitizing Services
Trusted services we offer to Nyack, NY Families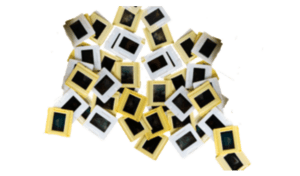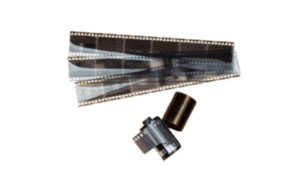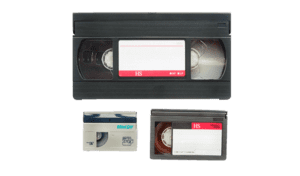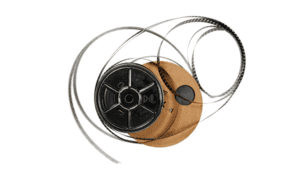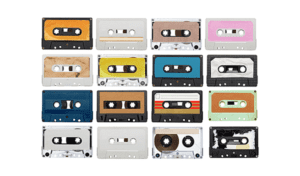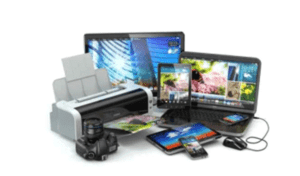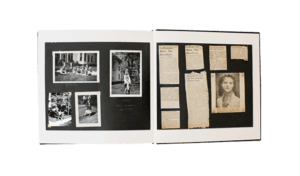 A Few Details
Most of our orders take three weeks to complete. A $40 service fee applies to all orders. This service fee provides for safe handling procedures including: intake, item coding, physical & digital storage, quality checks by senior technicians and packaging.
We can handle any format. If you don't see your format listed above, ask your consultant for details and pricing.
A recent EverPresent Project
"You don't need a special occasion to take advantage of our photo scanning and video tape transfer services, but some of our projects are done with a specific purpose in mind. When a client's parents passed away, she had us digitize family photos, scrapbook pages, a film reel, VHS tapes, and even voicemail messages that they'd left each other. One of our expert consultants worked closely with the client to help her make a photobook and an advanced slideshow to celebrate her parents' lives at a memorial service.

Her photobook is a huge collection of memories that tells her parents' story, from their early years, to their marriage, to the lives of their children. This client's advanced slideshow is a continuation of that photobook. It combines images, edited video clips, captions, and voicemail recordings into a unique memorial service presentation that celebrated her parents' lives instead of mourning their passing. These bits and pieces of different media came together to preserve their legacy in a way that a simple eulogy or traditional photo album could never match."
We're honored to work with Nyack, NY families
Call and speak to us today!
Useful Resources for our Nyack, NY Clients
37 South Broadway
Nyack, NY 10960
Hours:
Owner: Simon
Next to the YMCA
South from Doodletown/Pomona via Palisades Interstate Pkwy
Head north on Palisades Interstate Pkwy N
Continue onto US-6 E/Palisades Interstate Pkwy N
At the traffic circle, take the 4th exit onto US-6 W heading to Central Valley/New Jersey
Take exit 9E to merge onto I-287 E/I-87 S
Use 2nd from right lane to take exit 11 toward US-9W/Nyack/S Nyack
Turn left onto NY-59 E, then right on S Highland Ave
Turn left onto Depew Ave
Turn left onto S Broadway
Destination will be on the right
From the West via I-287E/I-87 S (Spring Valley, NY area)
Get on I-287 E/I-87
Use second from right lane to take exit 11 toward US-9W/Nyack/S Nyack
Turn left onto NY-59 E, then right on S Highland Ave
Turn left onto Depew Ave
Turn left onto S Broadway
Destination will be on the right