PHOTO ALBUM SCANNING SERVICE
We love photo album scanning projects, and you won't find anyone else in the country that handles them with the care that we do. Billions of photos have been taken since the camera was invented (but who's counting?) and before they started clogging up your computer, they were taking up all your shelf space in their albums. Whether you have a sleeved photo album, a magnetic photo album, a vintage photo album or a delicate scrapbook, we have optimized our process and standards to return even your most fragile album back to you in a pristine, digital format.
Sleeved albums were your safest bet when printing photos was at its peak. The plastic sleeves were easy to slip your family photos into and most of them had areas that allowed you to write captions. We find many of these to still be in good condition, and we'll remove the photos, clean, scan and optimize each one before replacing it in the album or returning them in archival photo boxes. In extreme cases where the plastic is adhering to photos and causing damage, we have ways of dealing with it.
The magnetic albums, the ones where you pull back the plastic and stick the photos to the page, were challenging from the start. The glue is rarely archival quality, the plastic was cheap and most photos started to suffer the moment you put them in there. A lot of good intentions were met with awful results. If you have magnetic photo albums, even if you are not planning to scan, removing the photos is likely a good idea. Our experienced photo album scanning technicians are trained for difficult jobs like this. If we can't remove them from the album, we'll scan the whole page and crop the photos individually.  Don't worry – you have options – and digitizing your bulky old photo albums will free up a lot of space at home!
Everything you need to know
about photo album scanning
Common questions about preserving old albums
Are my photos safe in their albums?
Possibly yes, but only if you're making an effort to take care of them. Sleeved albums stored in normal temperatures, away from too much direct sunlight and the elements should keep your photos safe (but unseen!) for awhile. If you have the sticky page albums, they are likely not safe. These photos need immediate attention!
Will you remove the photos before scanning?
Absolutely, unless you don't want us to. We want you to be as satisfied with your photo scanning project as possible. If you want us to remove all the photos, scan and put them back, then that's what we'll do. If you want your photo albums scanned, and your photos stored and organized in archival boxes – then we'll do that too.  Either way, we keep your scans in order of the original albums and make a digital folder for each album.
Can you save the page captions?
Captions are amazing. You can learn so much from them about your family and past memories. We'll save your captions as we're scanning and transcribe them into the file name or metadata of your photo, that's your choice. We'll even do both if you want! As a result, your photos will be easy to sort and organize on your own.
Album Scanning Service – From Our Blog
4 Ways We Scan Albums
Individual scans, full page scans, magnetic albums, sleeved albums – we do them all and this is our strategy.
Read more how we scan…
Album Scanning to Photo Books
Our most amazing photo book projects have come from photo album scanning projects. See them for yourself!
Read more our photo books…
Preserving Album Handwriting
If your albums have captions or handwriting, don't worry. We can preserve that in the filename or metatdata!
Read more saving captions…
"We used EverPresent to digitize a bunch of wedding photos and some old albums. It ended up being about 5,000 pictures and also a bunch of video files. They did an excellent job with the quality and organization. Having the photos on a digital photo frame is a real treat as we never looked at the old pictures. Now the kids ask a bunch of questions which is a fun conversation piece at dinner. I also love the peace of mind knowing we won't lose the photos or have them degrade in quality."

– Chris R.
Winchester
We're the most convenient.
Three easy ways to work with us:
We have over 30 locations in MA, NH, RI, ME, CT, NJ & NY. Our clients almost never have to drive more than 30 minutes to see us.
If shipping is easiest, we'll send you a box with prepaid shipping labels to save you a trip to the post office. *NOTE: ship kits do not include the cost of digitizing or post-project return shipping*
If you prefer to do the shipping, let us know to reserve space in our schedule for your tapes and we'll be expecting them!
If none of these options work for you, we also offer in-home consultations throughout the Northeast.
or work with us from the comfort of your own home.
You can also ship directly to us!
Consulations from the privacy of your own home
Perfect for large or complex projects with multiple formats
Our certified consultants travel across the Northeast
Free, no obligations estimate
Speak with our certified consultants over the phone
Standard & custom photo album scanning pricing
We'll scan your album photos & pages to DVD, USB or digital and preserve the integrity of the original
Standard Photos
600 DPI on professional scanners
Ordered, titled and numbered
3 levels of human quality control
Dust removal, cleaning & orientation
Standard Slides
2000 dpi on professional scanners
Unpack & repack of carousels
Dust removal via cloth, brush & compressed air
Ordered, titled & numbered
Albums & Scrapbooks
Handling fee starts at $0.40/photo
4 scanning methods: 300-600 dpi
Returned as is or in organized photo boxes
Sleeved, sticky albums & more
Custom Services
Video editing
Photo books
Slideshows
Work one-on-one with our talented designers
A $40 service fee applies to all orders. This service fee provides for safe handling procedures including: intake, item coding, physical & digital storage, quality checks by senior technicians and packaging.
Have a large photo scanning project?
Book your consultation online now to save 15%

Extras & Details
Extra USB: Ask your consultant
Captions in file name or metadata: $0.99/ea
Add advanced foldering: $0.15/image
Photo Selection: $0.10-0.25/image
Advanced organizing (keyword search, etc): $95/hour
Private website: first 180 days free, then $80/year
WE ORGANIZE AND DIGITIZE ALL YOUR MEMORIES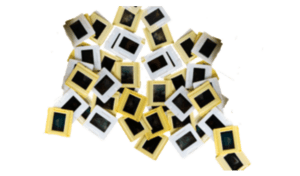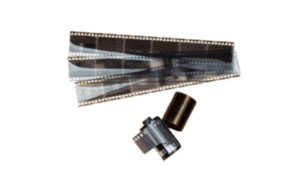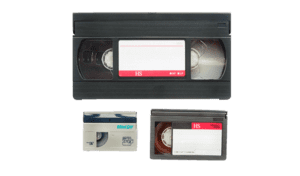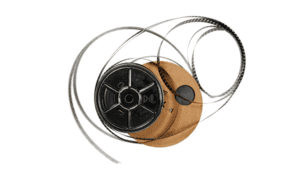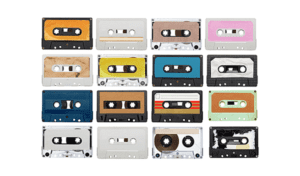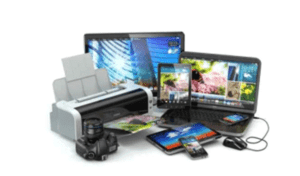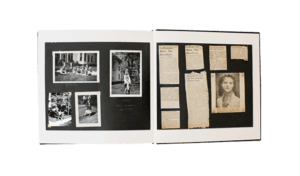 Get an estimate on your photo album scanning project!
Fill out our form or call to speak to a consultant