CONVERT VHS-C TO DVD & Digital
When the VHS-c tape was introduced in 1982, it was a smaller version of the VHS tape that people already knew and loved. Your oldest VHS-c tapes can easily be 35 years old and at EverPresent, we are experts at making sure every tape is cleaned, exercised and properly handled in order to get the most out of your VHS-c tapes.
As the technology for analog camcorders evolved, it was no longer required to record directly to a VHS tape from a giant camcorder and consumers were able to purchase compact camcorders that were easier to use and easier to take places. These compact camcorders and VHS-c tapes became popular with families. To make it even easier, all you needed to play these smaller VHS-c tapes in your VCR was a simple adapter and they worked exactly the same as a VHS tape.
Here's the thing about your VHS-c tapes. They are deteriorating just as fast and are just as susceptible to the long term wear-and-tear as a VHS tape, but there is less footage inside that's at risk. Not only that, unless you're a fan of vintage VCR's or analog video equipment, most people don't even own VCRs anymore, let alone the adapters needed to play a VHS-c tape.
If your tape doesn't look like this one, you can visit this page for all our video tape conversion formats.
Everything you need to know
about VHS-c tapes to DVD
Common VHS-c to digital questions
How do I know if my tape is VHS or VHS-c?
They have the same name, and they both play in a VCR but they are very different in size. You may also have heard a VHS-c tape called a "mini VHS" because they look so similar, but if your tape fits in the palm of your hand, it is a VHS-c tape. If you think you have a different format, compare all our video formats on this page.
How do I know if my tape is damaged or decayed?
It's hard to know for sure if a tape is damaged or deteriorated on the inside if you aren't a trained video technician, but there is one easy indicator that you could expect problems when preparing to convert your vhs-c to DVD. Mold is a common problem for video tapes and film reels and if you can see what looks like white fuzz, or a layer of snow on the spools of your tapes through the plastic, that's mold. You can learn more about this, and see pictures, here.
How long are my VHS-c tapes? How many fit on a DVD?
These tapes have a shorter run time than a standard VHS tape. A VHS-C tape is limited to 30 minutes for most models so one of our dual-layered DVD's can hold 5+ tapes!
VHS-c to DVD – From Our Blog
Understanding VHS-c tapes
If we didn't give you info about all those little VHS-c tapes you have around, we have even more, because we love videos.
Read more about VHS-c tapes…
5 Potential Tape Issues
Your VHS-c tapes might look like they're in great shape to convert to DVD, but if they're not – we have you covered!
Read more about tape repairs…
How to store your tapes
Whether you digitize VHS-c tapes or haven't gotten to them yet, we have best practices for how to store all your home movies.
Read more keeping tape safe…
"Last summer I came across my two boxes of stored video tapes, spanning more than two decades of my family's life from before kids to college graduations. I worried those memories might degrade in those boxes and be lost forever. Fortunately I found EverPresent Throughout the process, the staff at EverPresent was readily available whenever I called. Each person I spoke with was as pleasant to deal with as the next. They promised to be able to transcribe our recordings from three different (obsolete) video formats to modern digital format. I received another courtesy call when my project was finished and on its way to the drop off in Connecticut. The final result was excellent…what a trip down memory lane! I have used EverPresent five times now, each time as smooth as the first. I would heartily recommend EverPresent to anyone interested in preserving their important memories for posterity."
– Warren M.
Farmington, CT
Visit one of our Northeast locations:
or work with us from the comfort of your own home.
You can also ship directly to us!
Consulations from the privacy of your own home
Perfect for large or complex projects with multiple formats
Our certified consultants travel across the Northeast
Free, no obligations estimate
Speak with our certified consultants over the phone
Pricing
Digital Only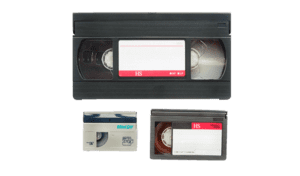 *tape
A less expensive way to digitize tapes when you aren't sure of the content but you want to make sure your memories are preserved
Easy to download, edit and make copies later
Site live for 180 days
Standard
*tape
Included high grade USB or DVD allows for easy enjoyment and a redundant form of backup
Included transcription of labels keeps things organized
Includes the digital download files for 180 days for unlimited sharing with loved ones while avoiding cost of extra copies
A one-time $40 service fee applies to all orders. This service fee provides for safe handling procedures including: intake, item barcoding, physical & digital storage, quality checks by senior technicians and packaging. All orders come with 180 days of free access to downloadable, Mac/PC compatible video files via your own private, password-protected website. Our standard package also includes custom labeling and your choice of DVD or USB flash drive. Your originals are always returned to you at the end of the project.
Thank you for supporting local business
Extras & Details
Extra DVD or CD: $15 Standard, $20 Archival
Extra USB: ask your consultant
Add label transcription to Digital Only: $2/tape
Private website free for 6 months
WE ORGANIZE AND DIGITIZE ALL YOUR MEMORIES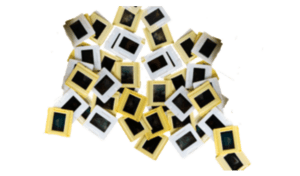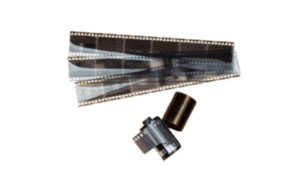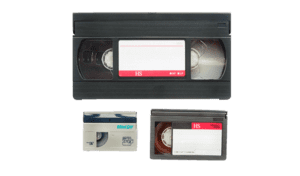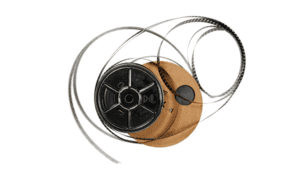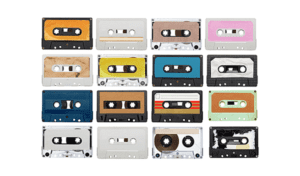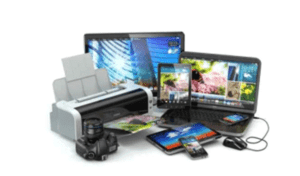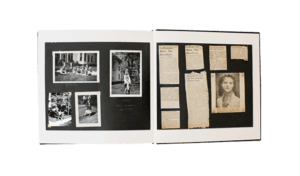 Get an estimate to convert VHS-c to DVD today!
Fill out our form or call to speak to a consultant