EverPresent
Southern Connecticut
At Portrait Simple in the Westfield Trumbull Mall
5065 Main St.
,
Trumbull
,
CT
06611
203-516-4200
|

EverPresent Southern CT is your convenient option for trusted and local photo scanning, video conversion services and more. Click here for directions to our Southern CT location. We also offer in-home consultations to Trumbull, Bridgeport, Newtown, Monroe, and the surrounding area. For our full list of services, click here.
Our Southern CT drop-off location is located at Portrait Simple in the Westfield Trumbull Mall.
Our dedicated technicians digitizing photos and videos.
EverPresent is delighted to bring years of experienced film reel conversion and photo scanning services to Southern CT through our partnership with Portrait Simple at the Westfield Trumbull Mall. Everyone has
old photo prints
, strips of
35mm negatives
, or
8mm video tapes
collecting dust in their home, so
why not bring them into the digital age
and see them again on a computer or tablet? If you bring your home movies and
family pictures
to our Southern CT location,
the friendly staff at Portrait Simple
will gladly secure your materials inside of airtight, protective containers. Once these items are sealed, they'll be taken to Newton, MA where
EverPresent's production studio makes your memories digital
. Our Southern CT drop-off is located at Portrait Simple on the lower level of the Westfield Trumbull Mall, near the entrance to J.C. Penney. The mall is right off of the Merritt Parkway – you can't miss it!
Call 203-516-4200 to book a time to stop by Portrait Simple at the Westfield Trumbull Mall with your collection.
100% of our work is done locally and hand delivered by our team
You can expect to spend about 5-10 minutes with the team at our Southern CT location. You may even meet Jennifer, the manager!
Our Southern CT location is more than capable of securing your movies and photo albums, but maybe you don't have time to get to the mall. Or maybe your film reel collection simply won't fit in the back of your car. Whatever your situation, EverPresent's in-home consultations are the solution. Our senior consultants are now making house calls in New Haven, Hampden, Guilford, Madison, and other cities and towns in the area. We'll visit your home, help organize your collection, and guide you through our VHS to DVD and negative scanning services. At the end of your consultation, you'll receive an easy-to-follow estimate for your digital archive and your consultant will bring your items to the production team at EverPresent in Newton, MA. If you'd like to check on the status of your job, your personal consultant will be your point of contact for as long as you need. If you're interested in our in-home consultations, give us a call and we'd love to tell you more!

HOW IT WORKS
Another happy EverPresent client
"When I needed some old family slides converted to prints for a memorial service, EverPresent was able to accommodate a quick turn around. Hilary and the EverPresent team were very professional and even though I live several states away, it felt like I was working with a hometown shop. It is rare to find such personal service and I highly recommend EverPresent."
Premium Digitizing Services
Trusted services we offer to Southern CT Families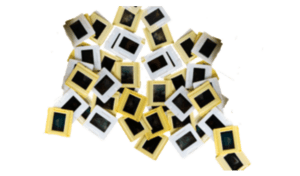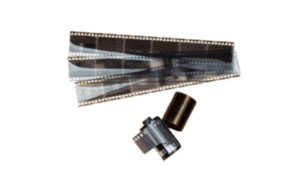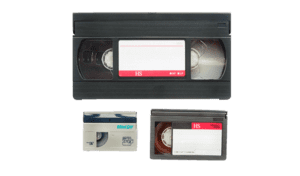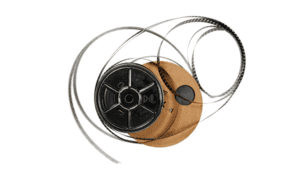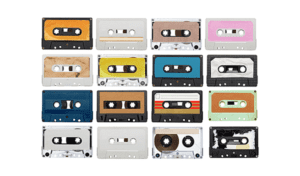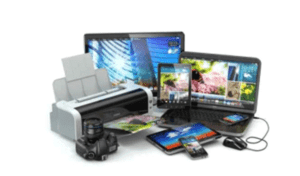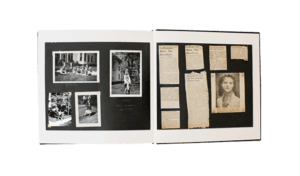 A Few Details
Most of our orders take three weeks to complete. A $30 service fee applies to all orders. This service fee provides for safe handling procedures including: intake, item coding, physical & digital storage, quality checks by senior technicians and packaging.
We can handle any format. If you don't see your format listed above, ask your consultant for details and pricing.
A recent EverPresent Project
"Stories are a way to share meaning and preserve history, but not all stories are passed down orally. Certain movies, images, and even bits of text can also tell stories if they're presented correctly. A client gave us miniDV tapes, VHS tapes, and 35mm slides of various birthdays, trips, and special events like Thanksgiving and Passover. Once we scanned the slides and transferred her tapes onto USB flash drives, the client had us make a slideshow for her mother's birthday celebration.

She had us scan hundreds of ancestral photos to use in a slideshow that played on a screen during her mother's 90th birthday party. Every slide in this presentation included a caption with details about the photo, like people's names and the year the photo was taken. The client gave us all of the information for those captions, and our slideshow team superimposed her words to fit onto each slide without distracting attention from the pictures. Her custom slideshow was a fun and interactive way for the whole family to celebrate her mother's life on a milestone birthday."
We want to hear from our Southern CT clients!
203-516-4200
Useful Resources for our Southern CT Clients
5065 Main St.
Trumbull, CT 06611
Hours: ;
Manager: Jennifer
Westfield Trumbull Mall, lower level near JC Penney
From New Haven via I-95 S
Head southwest on I-95 S
Take exit 38 for State 15 toward Merritt Pkwy/Wilbur Cross Pkwy
Merge onto Milford Pkwy
Take the Connecticut 15 S exit on the left toward Merritt Pkwy/N.Y.City
Merge onto CT-15 S/Merritt Pkwy
Take exit 48 for CT-111/Main St
Use the 2nd from the left lane to keep left at the fork and follow signs for Bridgeport
Continue on Main St to your destination
Destination on the right. Located on the lower level near JC Penney entrance.
From Greenwich via I-95 N and CT-15
Head northeast on I-95 N
Take exit 15 for US-7 toward Norwalk/Danbury
Continue onto US-7 N
Take exit 2 for Connecticut 123/New Canaan Avenue
Use the left 2 lanes to turn left onto New Canaan Ave
Use any lane to turn left onto Main St
Slight right onto the 15 N/New Haven N ramp
Merge onto CT-15 N/Hwy 15 N
Take exit 48 for CT-111/Main St
Use the right lane to keep right at the fork and continue toward CT-111 S/Main St
Destination on the right. Located on the lower level near JC Penney entrance.